How to Report Suspicious Activity
You can help prevent and detect terrorism — and other types of
crime — by watching out for suspicious activities.
If you see something, say something.
Remember, EVERYONE, not just law enforcement officials, should be aware of suspicious people and activities and report them to authorities.
In an EMERGENCY, always dial 9-1-1 to contact your local law enforcement agency


In a non-emergency, contact the KCRFC at 816-413-3588 or kcrfc@kcpd.org


To reach the Kansas City FBI Joint Terrorism Task Force, call 816-512-8200


To remain ANONYMOUS, call the TIPS Hotline at 816-474-TIPS or click this link: Report suspicious activity
---
Funded by the Regional Homeland Security Coordinating Committee of the Mid-America Regional Council
600 Broadway, Suite 200 · Kansas City, MO · 64105
© . All rights reserved.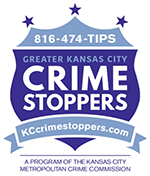 REPORT SUSPICIOUS ACTIVITY ANONYMOUSLY